Tables
Perfect tables in no time
Eliminate mind-numbing hours preparing, formatting, and fixing tables in your brief. TypeLaw's powerful AI can create perfectly formatted tables in minutes—and automatically update them in an instant if you make an edit anywhere in your brief.
Eliminate hours of tedious, manual work
Creating tables is annoying, error-prone busywork. Even using Word plug-ins, it takes a lot of tweaks to get your tables just right. TypeLaw builds you perfect tables and adds them to your brief automatically.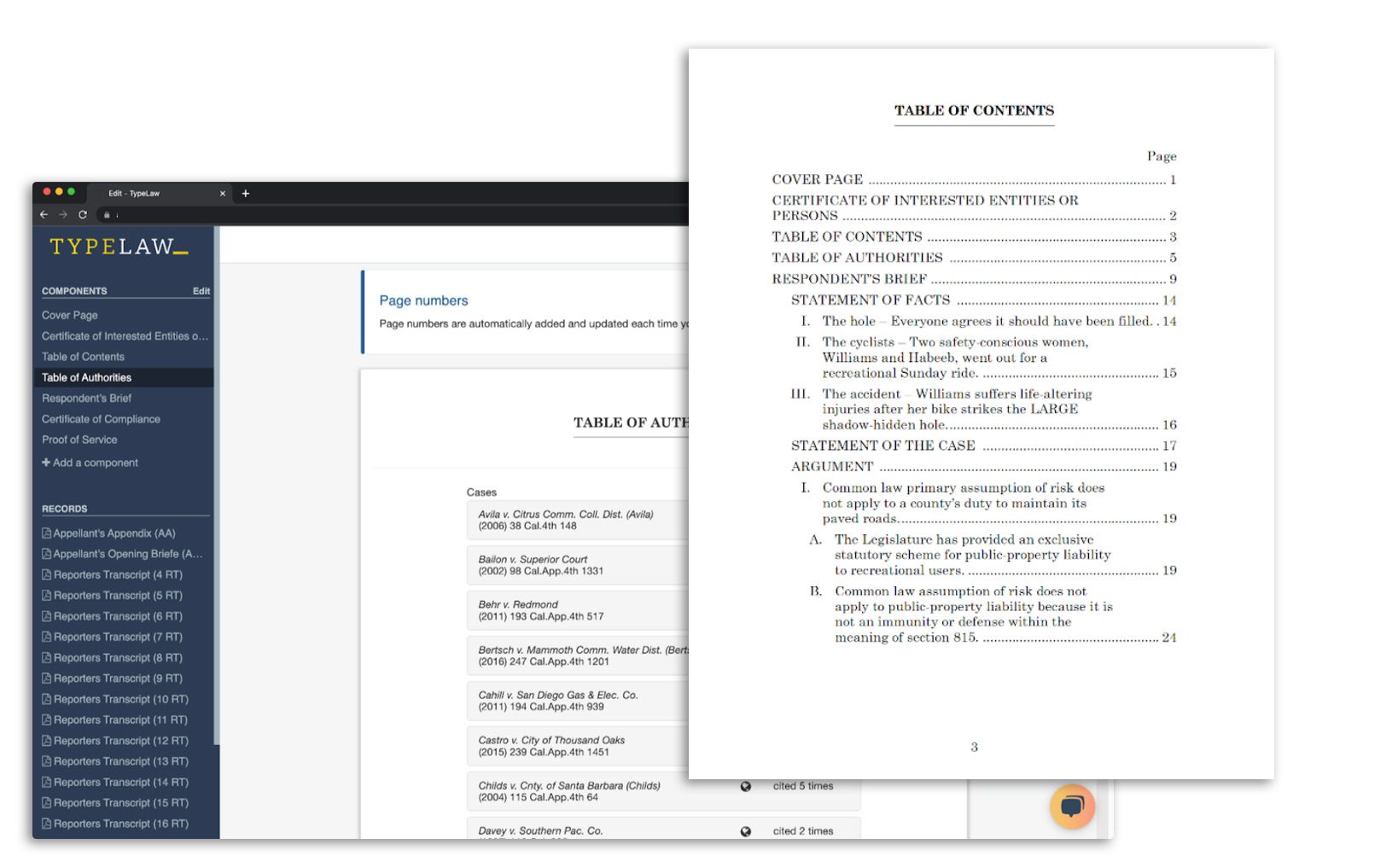 Accurate, locally-compliant tables
TypeLaw's AI can automatically create perfectly formatted, elegant tables that meet the exacting local rules of court—for any state or federal court.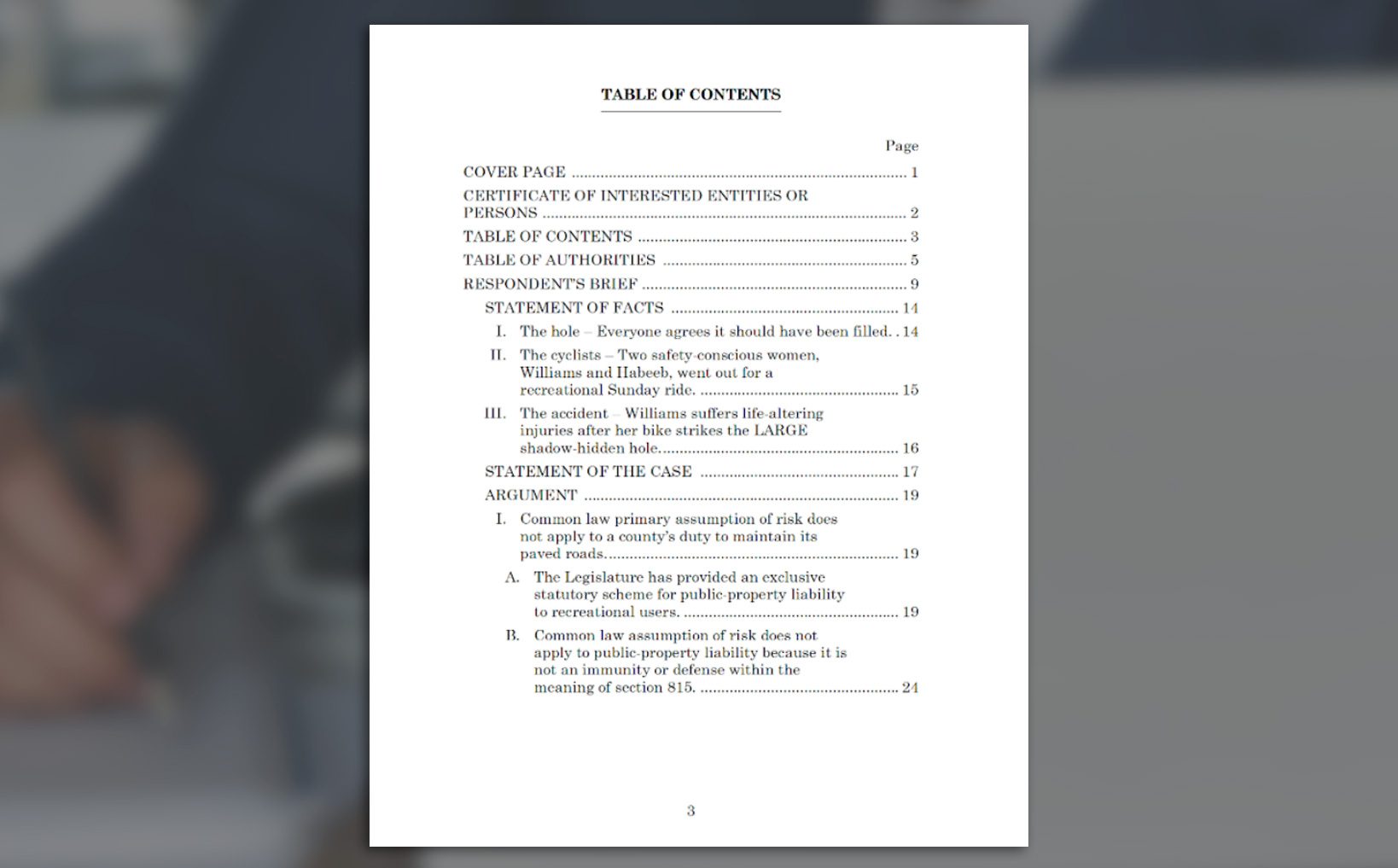 Automatically updated
Fix a typo, change a citation, add or remove a whole section or exhibit—TypeLaw's powerful AI updates all your tables, hyperlinks, and bookmarks automatically to reflect the change.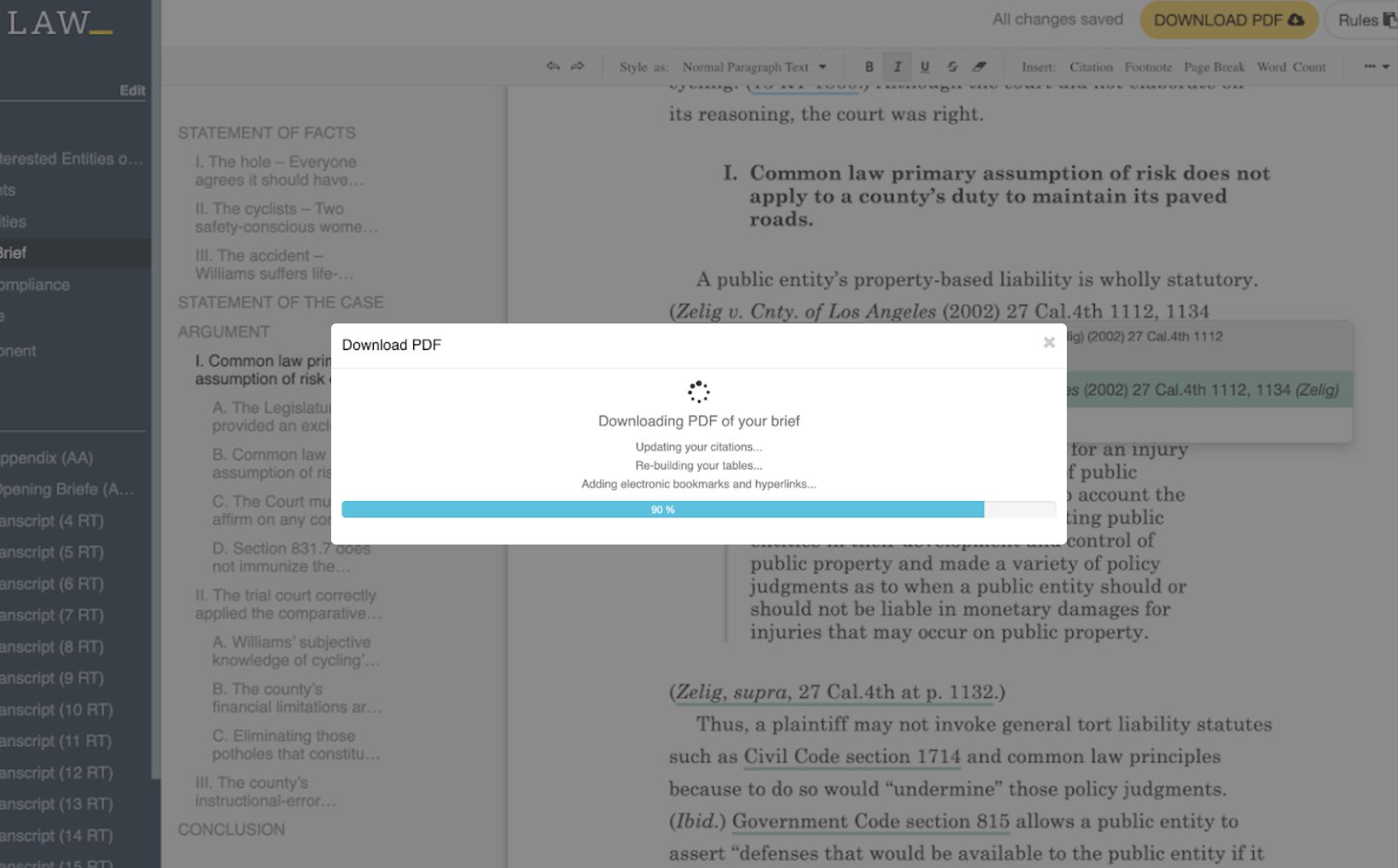 See a sample hyperlinked brief TypeLaw prepared for an award-winning client.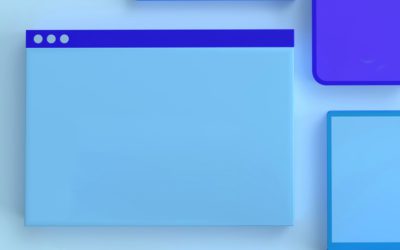 Creating tables is a chore. Hyperlinking each authority to specific pages in your brief—only to have to start over when you add a new paragraph and all the page numbers shift—just feels like a waste of time. Getting your formatting just right and updating all...