Editing
Unlimited, frustration-free edits
No more late nights fixing tables or wrestling with repagination. With TypeLaw's purpose-built legal brief editor, you can make unlimited edits, big or small, and your tables, pagination, and hyperlinks automatically update, in seconds—saving precious time when it counts most.
No stress, no waiting
Last-minute edits in Word or WordPerfect typically mean hours of tedious reformatting—and an anxious wait for an updated draft as your filing deadline looms. 
Using TypeLaw's built-in brief editor, you'll have a fully-formatted, updated PDF ready to download in seconds.
Automatically updated tables
Fix a typo, add or remove a whole section or exhibit—TypeLaw's powerful AI updates all your tables and hyperlinks to reflect the change automatically.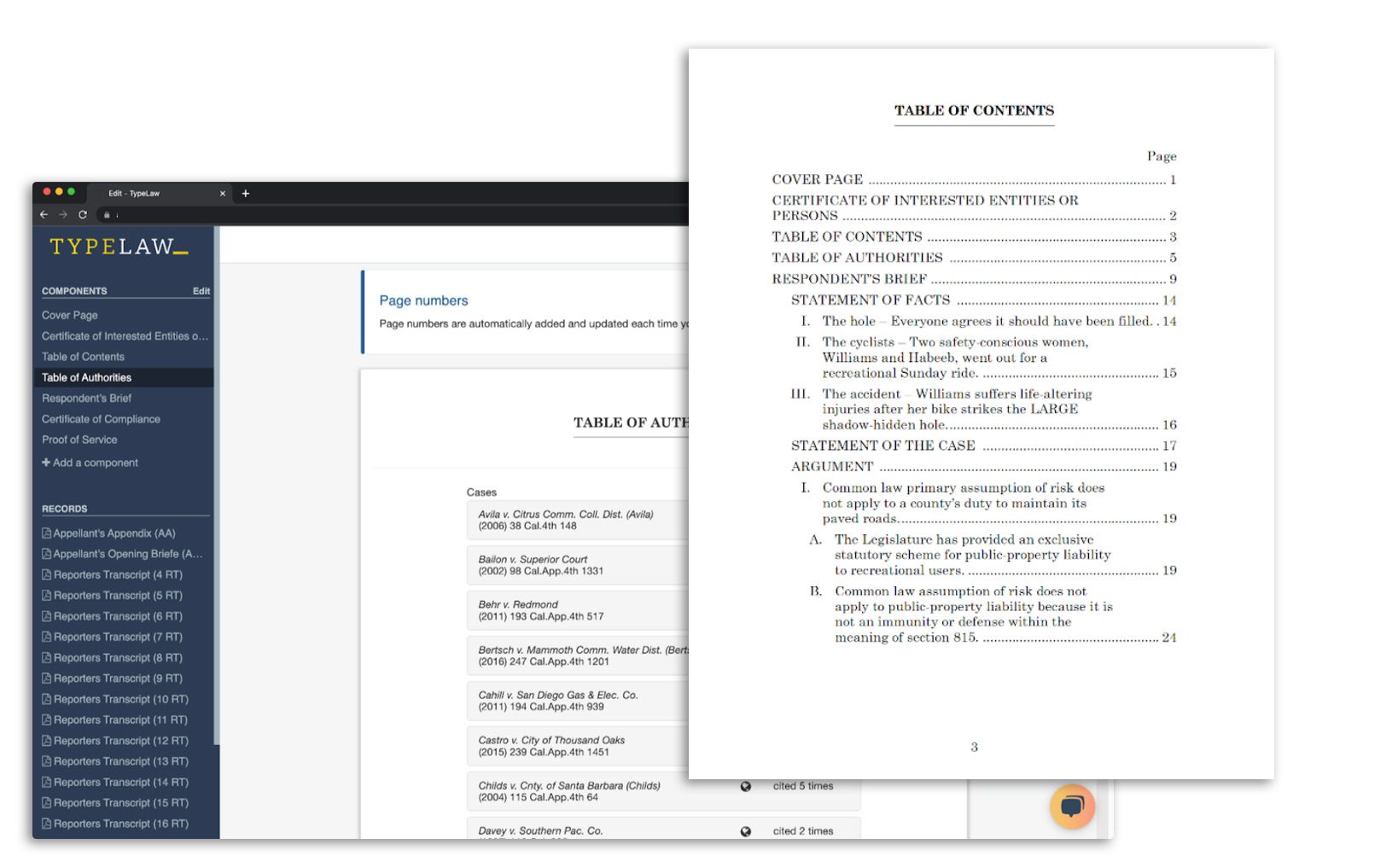 Perfect pagination
That feeling of dread when a small edit ruins your pagination and there's hours of reformatting work ahead?
Not when you use TypeLaw's editor. It automatically repaginates your brief in seconds, whenever you make a change.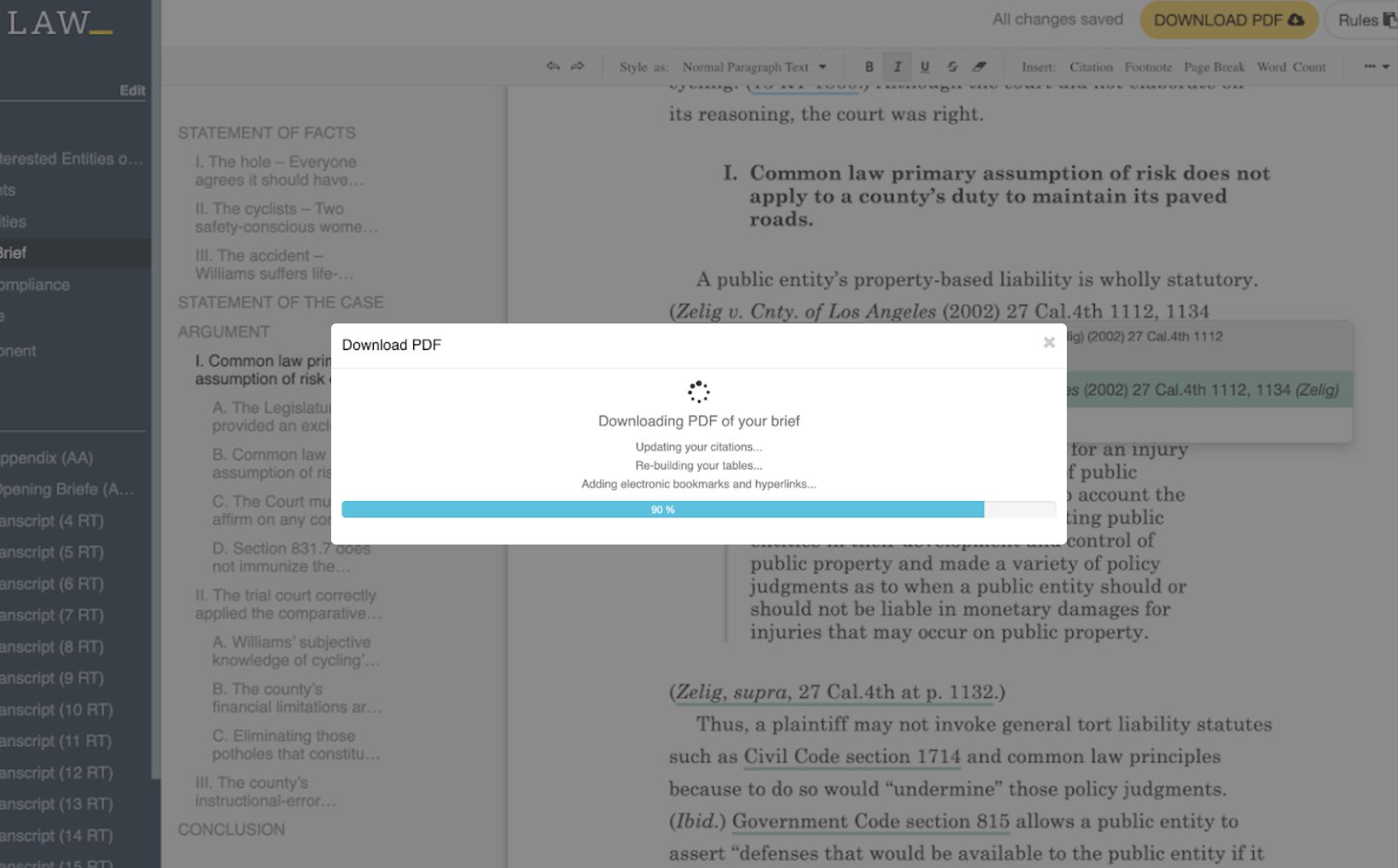 No hidden costs
Some brief formatting services charge extra for generating additional PDFs. Not TypeLaw. You can make unlimited changes using the TypeLaw editor and generate unlimited PDFs, for no additional cost.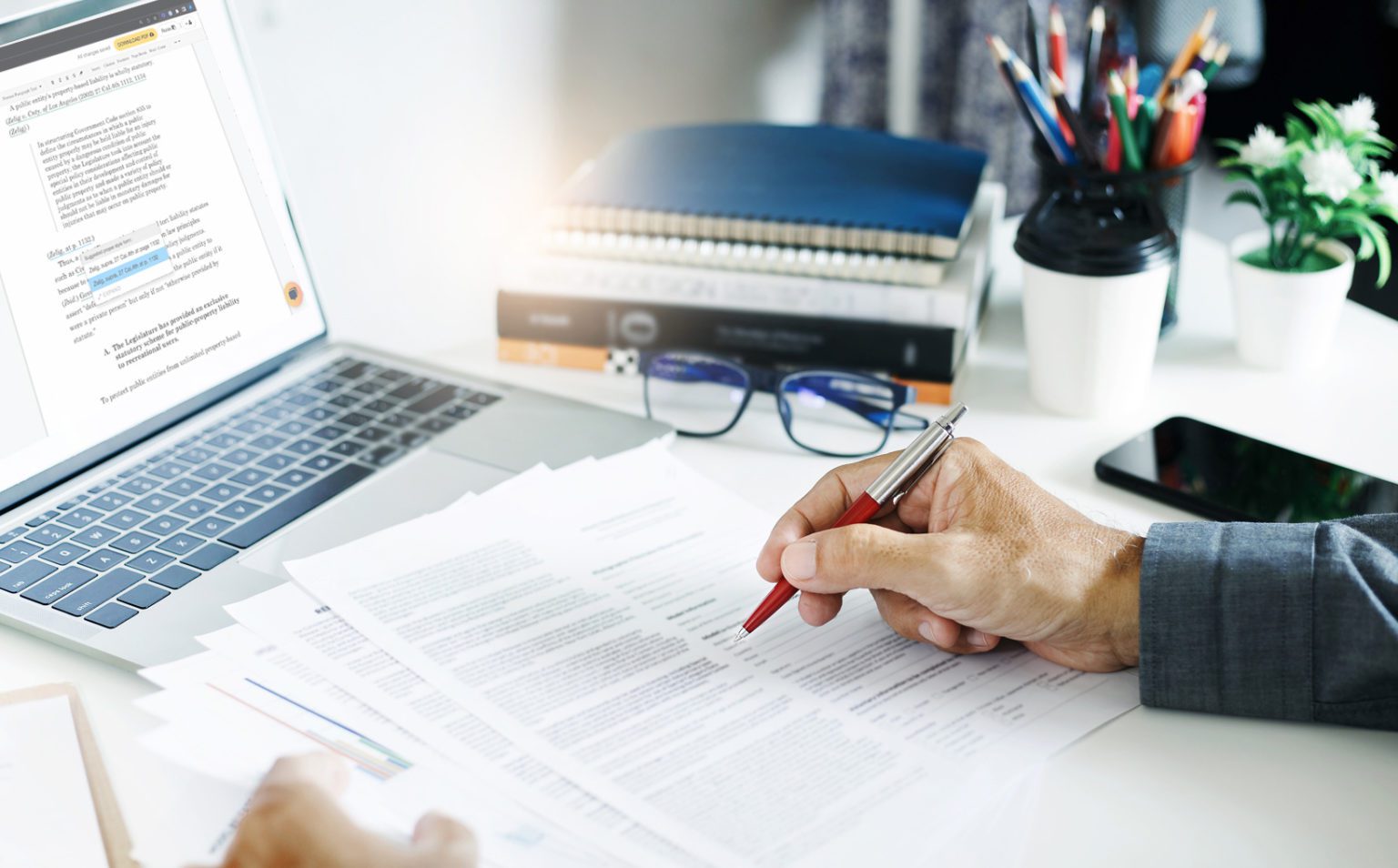 See a sample hyperlinked brief TypeLaw prepared for an award-winning client.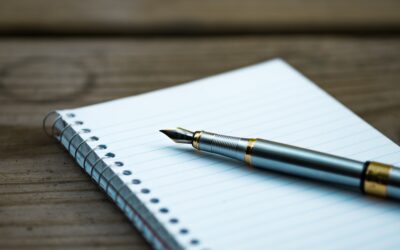 Whether you file a handful of briefs each year or over 100, these tips will help you write more compelling briefs by sandwiching your brilliant argument between a strong intro and conclusion.
As any brief writer knows, after you're done drafting your brief, you're never done. Often, you're editing up to the deadline: typos are a frequent source of frustration, and sometimes you might even need to write a new paragraph, or delete an entire section. At...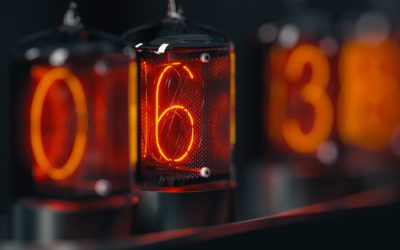 Using your time wisely is one of the most important aspects of brief writing—the more time you can spend on your actual argument, the better it will be, and the greater chance you'll have to get your argument across to your reader. One of the main goals of TypeLaw is...