For lawyers, by lawyers
TypeLaw's powerful AI-driven platform has saved 1,000+ attorneys countless hours formatting 10,000+ briefs for cases before state and federal courts across the US, at both the trial and appellate levels.
Our history
Growing up the son of an attorney in Silicon Valley, TypeLaw Co-founder & CEO Chris Dralla spent his entire life at the intersection of technology and law.
After becoming an attorney himself, Chris found himself increasingly frustrated by the monotony of building tables and formatting briefs to be local rule compliant—and acutely aware of how time spent on technical details could be better spent refining the substance of his argument.
Chris found ways to automate his brief formatting process, and in 2014, he and technologist Andrew Baker created TypeLaw to empower others in the legal community to do the same, at scale.
In recognition of TypeLaw's innovation and contribution to the legal community, Chris was selected as a 2023 Fastcase 50 honoree.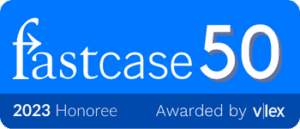 Investors and partners
Based in San Francisco, TypeLaw is Bloomberg Beta's first investment in the future of legal work.

TypeLaw formatted our application for a TRO, prepared the table of authorities and table of contents, and hyperlinked cases—generally ensured that everything looks super professional. This is critical in time-sensitive situations.
Jamie Hall, Esq.
Managing Partner, Channel Law Group
Color me amazed and overjoyed with the quality and hyperlinking. Our firm is very experienced in appellate practice and this is the best looking brief I've filed. I'm not given to hyperbole, but TypeLaw is providing value far in excess of the price charged. I could not be more pleased.
Randall Aiman-Smith
TypeLaw customer
Prompt service. Great support. Saves me hours instead of using the Word or Word Perfect TOA and TOC software. It's really a time and accuracy saver.
Alan Charles Dell'Ario, Esq.
Certified Specialist, Appellate Law
State Bar of California Board of Legal Specialization
TypeLaw saves me from having to go to therapy for stress induced by tables, formatting, etc. Seriously
—

speed, efficiency, quick feedback to questions. Can't live without it now.

Nancy Brandt, Esq.
TypeLaw customer
TypeLaw provides a terrific service at a reasonable price. Completely reliable, fast turnaround when needed, and the formatting is perfect.
Laini Millar Melnick, Esq.
TypeLaw customer
TypeLaw fills a need that could only otherwise be filled with hiring someone to do the work in-office. In my practice, I don't have enough work to support a full-time or part-time assistant, so this is the perfect solution.
Tanya Dellaca, Esq.
TypeLaw customer
Your product is very professional looking, done well, timely, and for a reasonable price. The answer to a sole practitioner's prayers!
Michael Pinkerton, Esq.
TypeLaw customer
It saves a ton of time. It would have taken a staff member at my office 1-2 full days to do what TypeLaw did. The price is tough to beat. I plan on using TypeLaw for all of my future appellate work.
California Attorney
TypeLaw customer
Talk to an expert. Our award-winning brief formatting experts are here for you.