Signatures
Effortless exhibits
Why waste time manually adding exhibits, building your indexes, adding electronic bookmarks, compiling excerpts of record, and separating volumes–and then updating it all when something changes? TypeLaw can do it for you accurately, fast, and in total compliance with your court.
Eliminate hours of tedious manual work
Get your brief ready to file faster. TypeLaw can automatically attach your exhibits, create your appendix, compile excerpts of record, build your indexes, and so much more, saving you hours of hassle.
Accurate, elegant, locally-compliant tables
The indexes and appendices TypeLaw creates are always formatted perfectly to meet the preferences and exacting local rules of the court in which you're filing
Meet all electronic filing requirements for your specific court
TypeLaw doesn't leave anything to chance that could jeopardize your filing.
We ensure that your brief PDF text is OCR'd, searchable, size-optimized, and that volumes are separated in accordance with the local requirements of your court.
Headache-free, last-minute updates
Racing a deadline and need to add, remove or rename an exhibit? No problem.
TypeLaw's powerful AI instantly updates your indexes, pagination, bookmarks, and volumes automatically to reflect the change.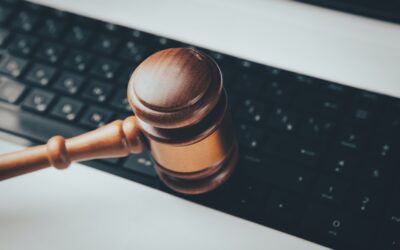 Courts across the country, at both the State and Federal levels, are increasingly expressing their preference for hyperlinked briefs—and in some cases, requiring them. Since it can be difficult to remember which courts require what, we've summarized it for you in this handy guide.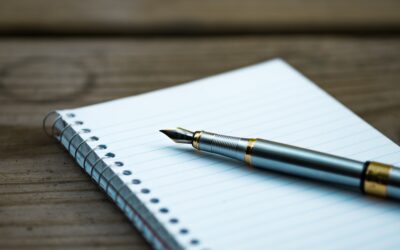 Whether you file a handful of briefs each year or over 100, these tips will help you write more compelling briefs by sandwiching your brilliant argument between a strong intro and conclusion.
In recent years, the legal world has experienced a remarkable transformation through the integration of artificial intelligence (AI). With its continued growth in the legal profession and integration into an expanding number of legaltech tools, it's important for...
Compliant formatting
No need to look up the intricate rules of court or worry about whether you'll meet the specific electronic filing requirements. TypeLaw's powerful AI knows exactly how to format all elements of your brief perfectly to meet the exacting requirements of any court—and it does it in minutes.
Hyperlinking
Make it easy for the court to follow and adopt your argument. TypeLaw can hyperlink all your citations to the record and to authority automatically, saving you hours of research and formatting hassle.
Brief editing
No more late nights updating tables or wrestling with re-pagination just because you need to make a last-minute change. With TypeLaw's purpose-built brief editor, you can make unlimited edits, big or small, and your brief's tables, pagination, and formatting update automatically.
Table building
Get perfect tables every time, without mind-numbing hours of manual work or dealing with unreliable, cumbersome Word plugins. TypeLaw's powerful AI will automatically build you an accurate, elegant table of contents and table of authorities—and automatically update them in an instant if you make an edit.
Citations
Don't let small technical errors or typos damage your credibility with the court or your colleagues. TypeLaw knows how to perfectly format any citation to the record and to authority for any court and it can catch all kinds of citation mistakes before they impact your reputation.
Exhibits
Want to attach an exhibit, create an appendix, or compile excerpts of record automatically? TypeLaw can handle it—while ensuring that your PDFs are OCR'd, searchable, and size-optimized. It automatically builds your indexes, adds electronic bookmarks, and separates volumes according to court rules. And if you make a change, it automatically updates the indexes, pagination, bookmarks, and volumes instantly.