Legal
Brief Formatting

at the Speed of

AI
Focus on crafting a brilliant argument and leave the rest to TypeLaw—perfectly formatted, hyperlinked, local-rules compliant briefs, checked by a real lawyer.
Draft your brief
Draft your brief, securely upload it to TypeLaw, and specify the court in which you're filing. Don't bother with a cover page or preparing tables and certificates—TypeLaw will create those automatically. Just focus on your intro through conclusion.
Get a flawless PDF e-brief
Our proprietary AI quickly formats your brief to meet all local rules of court, inserts tables and certificates, validates and hyperlinks citations, and creates a cover page. Finally, an expert lawyer performs a quality review for 100% accuracy.
Refine your argument
Edits are painless with TypeLaw's text editor. Your pagination, tables, bookmarks, and hyperlinks will instantly update—saving you countless hours of rework. Now you can put your best foot forward and file with confidence.
No room for error.
No time for mistakes.
When your filing deadline is looming and the pressure's on, TypeLaw is your secret weapon for producing a flawless, local-rule compliant brief in no time.
Our powerful combination of AI + human expertise results in a higher quality brief—without all the tedious work and stress—exponentially faster. 

TypeLaw formatted our application for a TRO, prepared the table of authorities and table of contents, and hyperlinked cases—generally ensured that everything looks super professional. This is critical in time-sensitive situations.
Jamie Hall, Esq.
Managing Partner, Channel Law Group
Color me amazed and overjoyed with the quality and hyperlinking. Our firm is very experienced in appellate practice and this is the best looking brief I've filed. I'm not given to hyperbole, but TypeLaw is providing value far in excess of the price charged. I could not be more pleased.
Randall Aiman-Smith
TypeLaw customer
Prompt service. Great support. Saves me hours instead of using the Word or Word Perfect TOA and TOC software. It's really a time and accuracy saver.
Alan Charles Dell'Ario, Esq.
Certified Specialist, Appellate Law
State Bar of California Board of Legal Specialization
TypeLaw saves me from having to go to therapy for stress induced by tables, formatting, etc. Seriously
—

speed, efficiency, quick feedback to questions. Can't live without it now.

Nancy Brandt, Esq.
TypeLaw customer
TypeLaw provides a terrific service at a reasonable price. Completely reliable, fast turnaround when needed, and the formatting is perfect.
Laini Millar Melnick, Esq.
TypeLaw customer
TypeLaw fills a need that could only otherwise be filled with hiring someone to do the work in-office. In my practice, I don't have enough work to support a full-time or part-time assistant, so this is the perfect solution.
Tanya Dellaca, Esq.
TypeLaw customer
Your product is very professional looking, done well, timely, and for a reasonable price. The answer to a sole practitioner's prayers!
Michael Pinkerton, Esq.
TypeLaw customer
It saves a ton of time. It would have taken a staff member at my office 1-2 full days to do what TypeLaw did. The price is tough to beat. I plan on using TypeLaw for all of my future appellate work.
California Attorney
TypeLaw customer
Talk to an expert. Our award-winning brief formatting experts are here for you.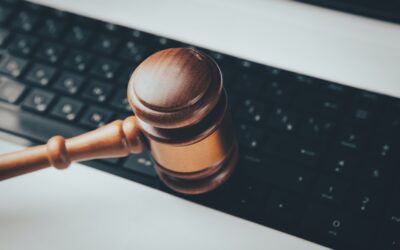 Courts across the country, at both the State and Federal levels, are increasingly expressing their preference for hyperlinked briefs—and in some cases, requiring them. Since it can be difficult to remember which courts require what, we've summarized it for you in this handy guide.
read more
Stay updated
By opting in to our email list, you'll gain exclusive access to our latest content, tips for writing faster and better briefs, and exclusive offers.